The Sovereign's Way is a private membership club created by Greg Paul and Jon Little, that shares knowledge of law and the Way to be free in the world.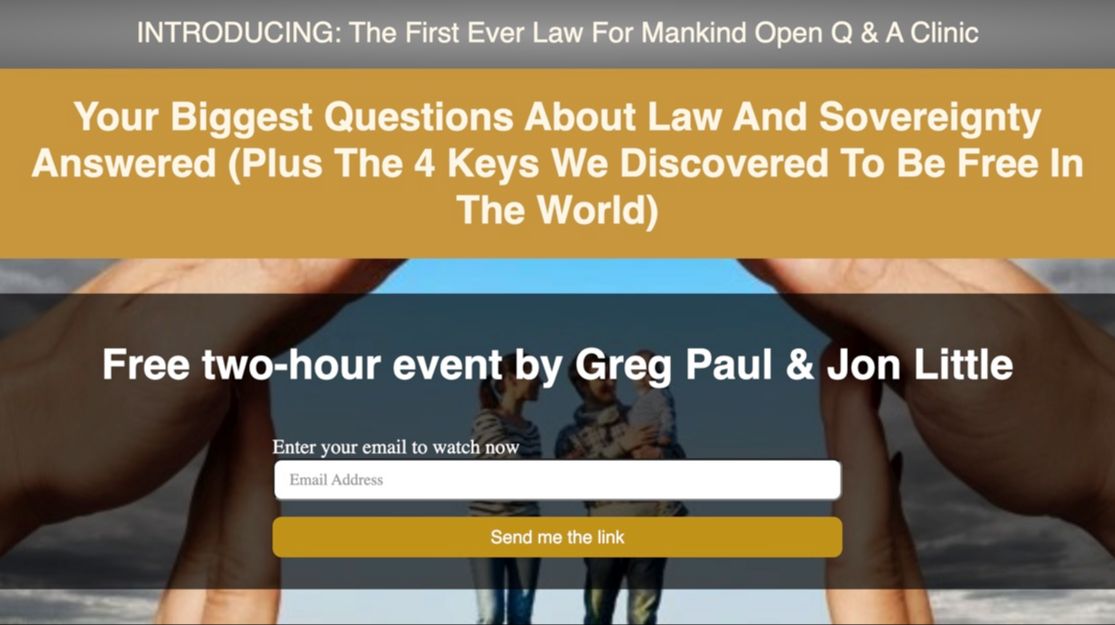 Free Q&A Event

Access the recording of a live Law For Mankind event which took place in 2022. This knowledge will blow your mind and help liberate you from the matrix "control system"
Watch FREE
Free Guides
Powerful practical knowledge that helps you to reclaim you power, have more control over your life and be able to protect yourself and your loved ones
Access FREE
Free Membership

Becoming a member gives you access to: The full Sovereigns Way website, free resources, the Law For Mankind Knowledge Share & the Law For Mankind Mastery Community
Join FREE
The Law For Mankind Course
In 2021 I completed the full (10 week) Law For Mankind Course, along with my friends Alec Zeck, Dawn Lester and Aaron Abke.
I can honestly say this was the most mind blowing, valuable and life changing material I'd encountered in a long time. And so it excites me to be able to share it with you.
In this short video we share our thoughts on the material, and how powerful and impactful it has been for us.